---
---


Free shipping
Safe and secure data
Refund guaranteed
---
Walking feels uncomfortable and painful?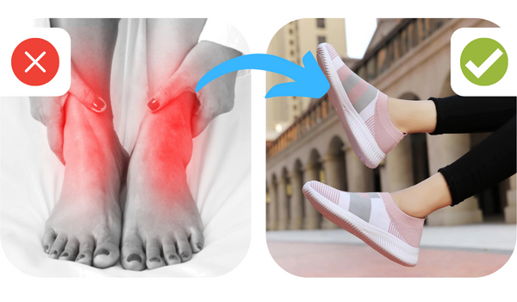 LadyTop® ergonomic footwear is what you need:
✔️ Walk without pain
✔️ Instant foot pain relief
✔️ Wide toe box
✔️ Doctor Recommended Footwear
✔️ High arch support
✔️ Ultra-breathable material
#1 Recommended orthopedic shoes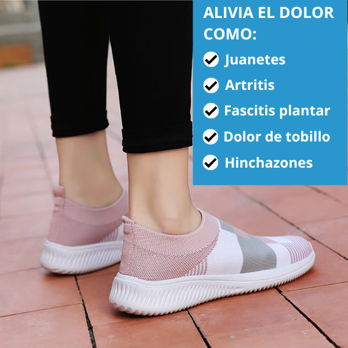 We draw on our foot health, manufacturing and sourcing expertise to bring the latest technology and innovation to LadyTop® technology. Our goal is to sustainably supply and manufacture products that put the health of our customers first.
Our comfortable orthopedic shoe is suitable for relieving plantar fasciitis, bunions, flat feet, foot pain, Achilles tendonitis, heel pain, knee pain, back pain, and other painful conditions.
LadyTop® footwear is also recommended by podiatrists, physical therapists and other medical professionals around the world.
Trusted by over 22,000 people worldwide


People of all ages benefit from our orthopedic footwear. Our customers write us daily messages about their great experiences with LadyTop® ergonomic shoes. Join the community!
Our products aim to enhance the quality and fullness of life by restoring the foundation of your feet with quality foot care products developed from an in-depth understanding of foot anatomy and shoe construction.
Take care of your body 💙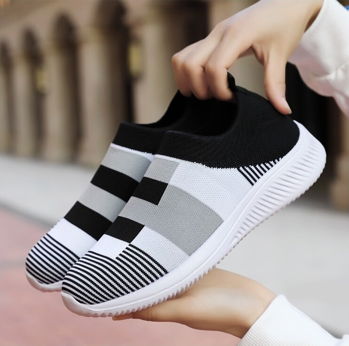 ☁️Better foot stability
☁️Protection of the sole of the foot
☁️Injury prevention and pain relief
☁️Support the natural shape of the foot.
LadyTop® technology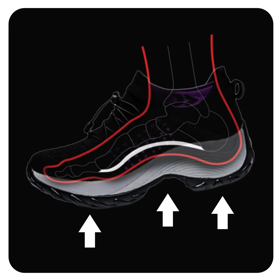 Extra stable arch support
Doctors recommend shoes that support the natural arch of the foot. The specially designed stable arch support of our LadyTop® shoes allows for pain-free walking, no matter how long.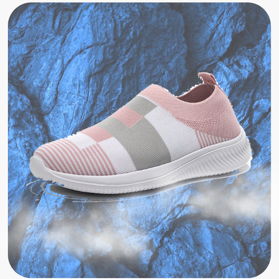 Special breathable fabric
The special material of the LadyTop® shoes guarantees a constant airflow. The special design also creates an air pocket under the foot, which relieves the joints.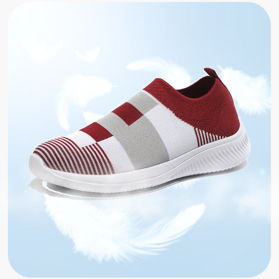 Light padded foam
Thanks to their lightweight architecture, you can wear LadyTop® shoes every day. In collaboration with doctors, we have developed a light but stable sole.
See what those who have tried it have to say about the LadyTop®
Amanda Smith
San Francisco
⭐⭐⭐⭐⭐

I'm a nurse and I'm on my feet all day. Wow, most comfortable shoes I've ever worn, 10 hour night shift with no issues will definitely recommend these shoes. No problem with my new comfortable shoes :)
🧡 23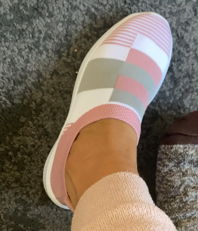 Sarah Johnson
Los Angeles
⭐⭐⭐⭐⭐

I love these. Super comfortable, very good ankle support. I'm on my feet all day, this is just what the doctor ordered. I will buy another pair. I can finally walk without pain, thank you very much!
🧡 37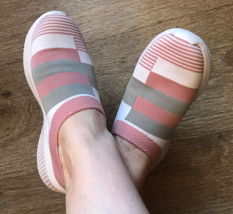 Elizabeth Davis
San Diego
⭐⭐⭐⭐⭐

I have to walk a lot at work. With these shoes, there is absolutely no problem. I can't live without them anymore. And they are healthy for my joints too!
🧡 43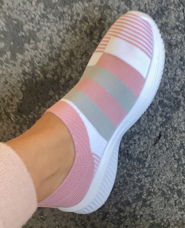 YOU HAPPY OR
YOUR MONEY BACK
This section doesn't currently include any content. Add content to this section using the sidebar.